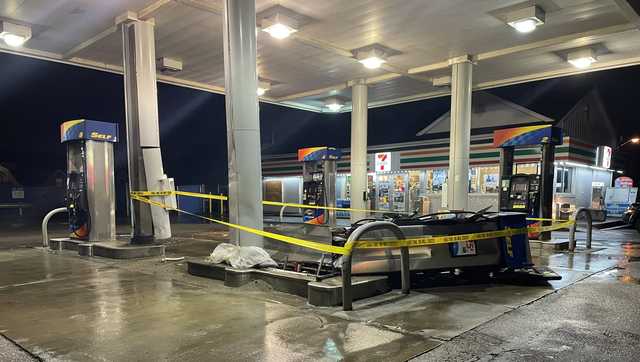 It happened at the Sunoco along Lincoln Highway.

One of the convenience store's employees tells Pittsburgh's Action News 4 she saw a car coming down Lincoln Highway and thought it looked a little close toward the gas pumps, and the next thing she knew: it slammed into one.

"It was around 1:45 a.m., I turned to look out the window (and) they crashed into the pump, so I called 911," said Savannah Vazquez, who talked with Pittsburgh's Action News 4 after clocking out of her last 7-Eleven shift ever on Monday morning. "She bounced off the pump and ended up with her back to the store, looking like she was going to pull out into traffic. The one girl was wedged into the backseat."

Vazquez said she helped carry one person inside the store, then came back out to try and pry open the car's backdoor to get to a girl pinned in.

"Me and three other guys got cut up from the metal trying to open up the door," she said. "We got it (open) enough to see her face, talk to her to be able to calm her down a little bit."

State police said the driver lost control of the 2016 Kia Soul along the roadway before spinning out into the gas station pump, striking it on the passenger side of the vehicle.