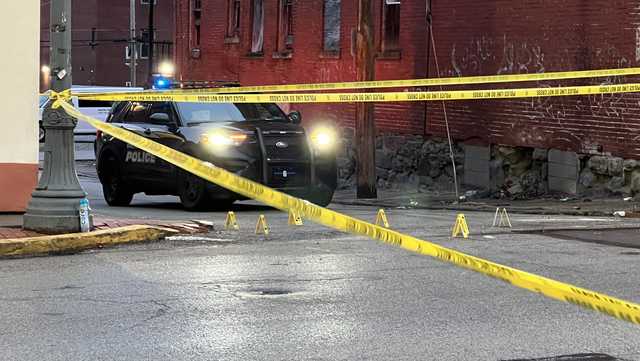 WILKINSBURG, Pa. —

Allegheny County police are investigating reports of a shooting Sunday afternoon in Wilkinsburg.

First responders were called to the Get-Go on Penn Avenue around 3:43 p.m. Police and emergency medical services found a male victim with multiple gunshot wounds.

Police determined that the shooting had taken place in the 900 block of Penn Avenue, after which the victim drove himself to the Get-Go.

The man was taken to a local hospital in stable condition. Police are investigating this shooting. No suspect has been named yet in connection to the shooting.

Anyone with information concerning this incident is asked to call the County Police Tip Line 1-833-ALL-TIPS. Callers can remain anonymous.