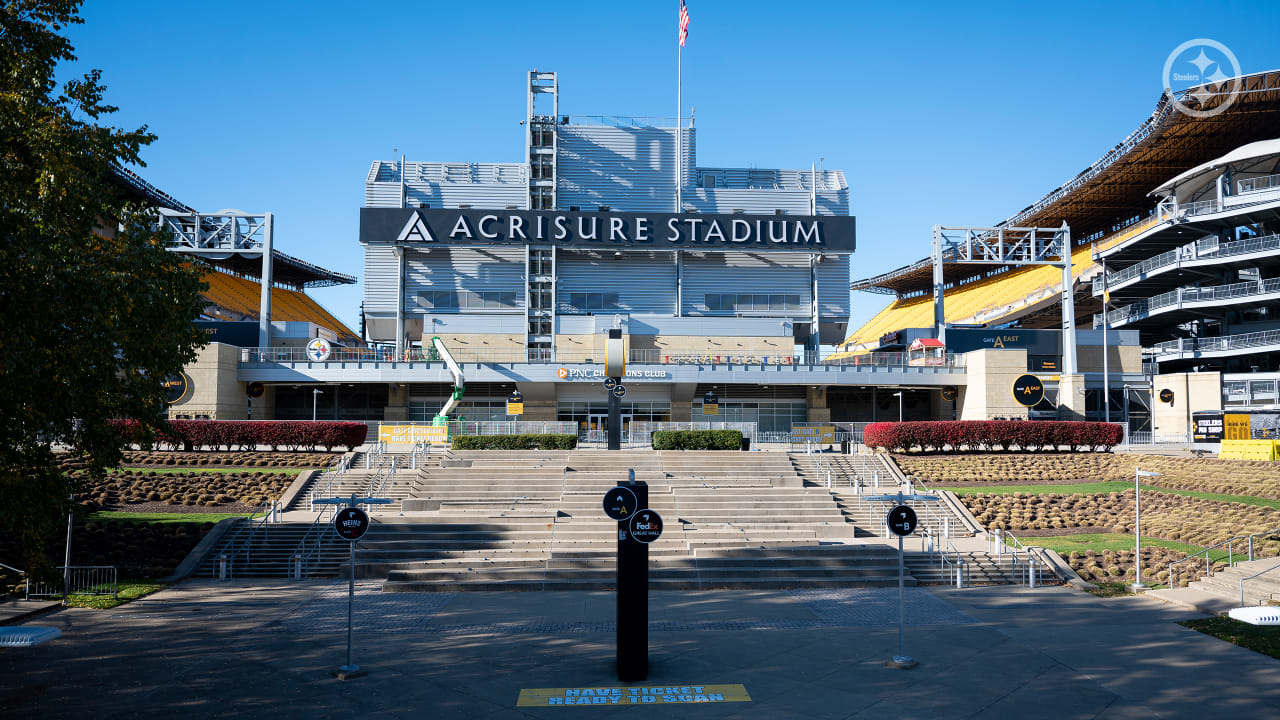 The Steelers take on the Cincinnati Bengals at Acrisure Stadium

Salute to Service: The Steelers will honor active duty service members and veterans during the Steelers Salute to Service game. The Salute to Service game, an annual NFL initiative, honors our nation's service members, veterans, and their families.

The Terrible Towel Twirl will be led by Steelers legend and Vietnam Veteran Rocky Bleier, along with actor and Pittsburgh-native Joe Manganiello, a strong supporter of the military whose family has served dating back to the Continental Army in the American Revolution and Lieutenant General Jody Daniels, Chief of Army Reserve and the Commanding General of the U.S. Army Reserve Command.

The Terrible Towel unfurl will be led by Lieutenant General Donna W. Martin, The Inspector General for the entire U.S. Army and Brigadier General Jake S. Kwon, Commander of the 316th Expeditionary Sustainment Command of U.S. Army Reserve. In addition, members from the 28th Infantry Division Band and 316th Expeditionary Sustainment Command of U.S. Army Reserve will take part.

The Color Guard will be a Joint Services on representing the Army, Marines, Navy, Air Force, Coast Guard and Space Force.

The National Anthem will be performed by the United States Army Herald Trumpets. Following the Anthem and prior to coin toss, a team inspired Salute to Service video will play, followed by a PA announcement inviting active and veteran service members to stand

The 28th Infantry Division Band will perform at Stage AE prior to the game and throughout stadium grounds pregame.