Closing of Adams Hardware in Youngwood marks the end of an era
Sean Stipp | Trib Total Media
Father and son Jack (left) and David Adams owners of Adams Hardware in Youngwood are closing the doors to one of towns longest continuously operated business.
Read more:http://triblive.com/neighborhoods/yourhempfield/yourhempfieldmore/9334946-74/adams-hardware-business#ixzz3qdSuU3JB
Follow us: @triblive on Twitter | triblive on Facebook
Ringo Starr's photos of The Beatles: The band's best photographer on his new memoir
They were the most photographed band in the world, but even at the height of the Beatles' fame, no one trained a lens on them more enthusiastically than Ringo Starr. He talks to Craig McLean, and we publish a selection of his pictures of John, Paul, George and friends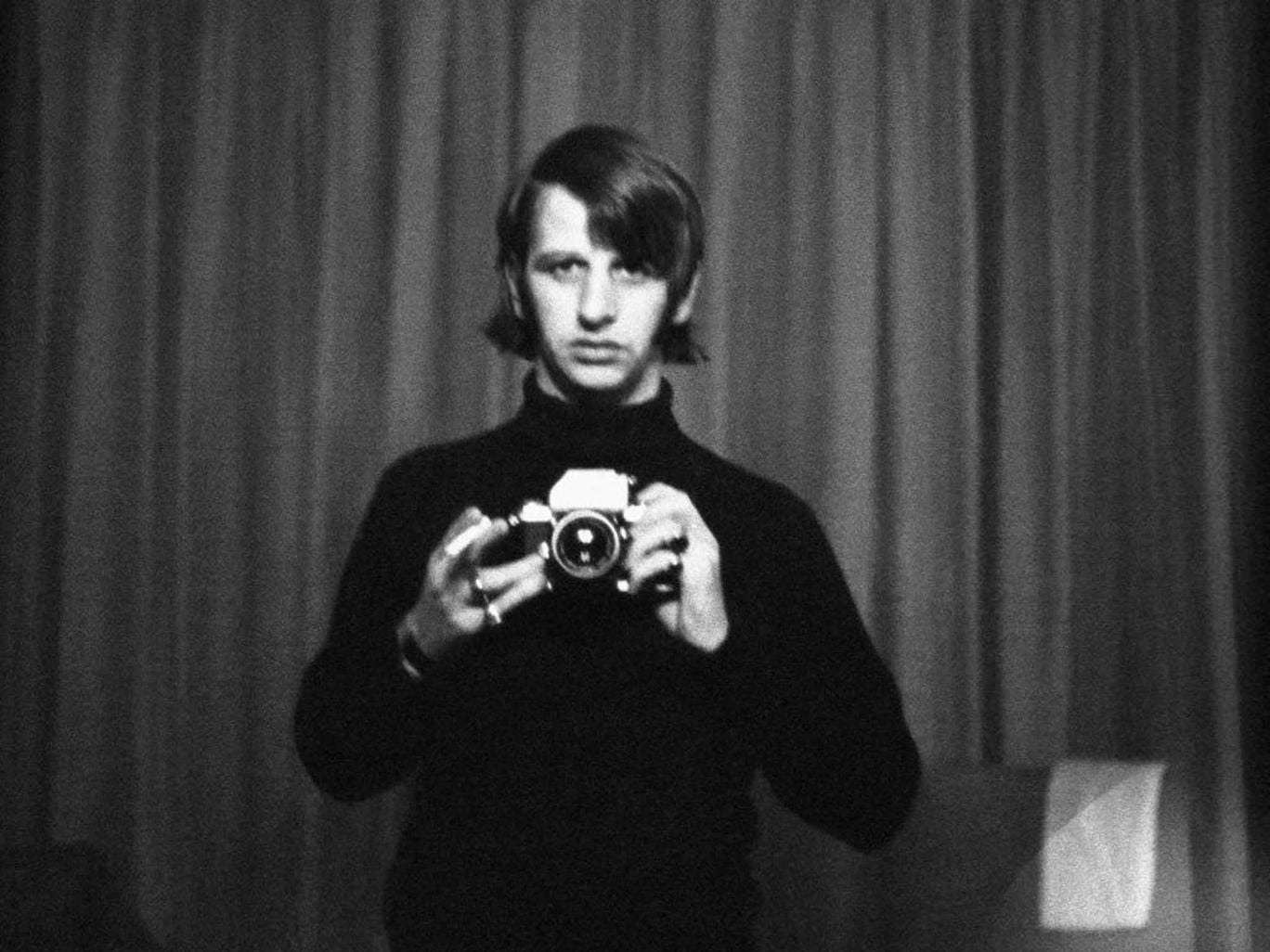 An ungodly hour at London's National Portrait Gallery – definitely not Rock Star O'Clock – but Ringo Starr is here and full of breakfast-time beans.
The former Beatle, 75, is on the gallery's Contemporary floor, hemmed in by curators and cameras, to launch his latest book. Slab-sized girth notwithstanding, Photograph is as unfussy as its title suggests, but all the more impactful for it. Over 300 pages of images and pithy accompanying text, Ringo walks us through the windmills of his mind, and of his memory.
It starts with a black-and-white picture of baby Ringo – or, Richard Starkey as he was born in Liverpool in 1940 – and ends with a team shot of his All-Starr Band. This is the revolving line-up of veteran rockers with whom he still plays the world. October finds Ringo on another month-long tour of North America, accompanied by longstanding musical compadres including Todd Rundgren and Toto's Steve Lukather.
To use Ringo's catchphrase and ideal for living, it's all peace and love. He still digs gigging, and he digs the All-Starr Band, and they dig him right back. As Lukather told the LA Times in a story marking the spring release of Postcards From Paradise, Ringo's 18th studio album: "There would be no rock'n'roll drummers if it wasn't for him, if it wasn't for all those kids seeing that man beat the [heck] out of his drums."
"Oh, that's great," beams Ringo when I quote this back to him. His drumming skills were, infamously, maligned for years, not least by the ever-pokey John Lennon. But Ringo – one of those intimate icons for whom first name only will suffice – is full of cheerful chutzpah. He knows the impact he had on a generation of players, notably in America.
"It all stems from The Ed Sullivan Show. Seventy million people watched that show, and 300 of them were drummers. That's how it was. So a lot of people say, 'Oh, it's only because of you that I play'. But you don't know you're doing that at the time."
Ringo Starr's photos of The Beatles
This morning's engagement at the NPG has begun with a photocall and a battery of quick-fire radio and TV interviews. Ringo is boxed into an alcove that is hung with prints from Photograph, a title that evokes memories of his global 1973 hit of the same name. Chipper, bouncy and almost bewilderingly youthful, he talks the throng through some of the images. There are shots from those early American tours with the Beatles. Shots of Ringo, Lennon, Paul McCartney and George Harrison, larking about in hotel rooms. Shots of his pre-Fab Four days, playing the pubs and clubs of Liverpool and Hamburg with other bequiffed young ravers. These are his Beatle's-eye views of life before the fame and from inside the hurricane. They're a unique, up-close-and-personal view, unadorned and unposed. And should you feel covetous of this rare candour, you can buy a copy of 20 of these prints for £1,900 a pop. There are only 25 of each, so hurry.
TV and radio commitments briskly met, Ringo is sitting alone upstairs in the NPG's Regency galleries. In an adjacent space sits Barbara Bach. The one-time Bond girl (1977's The Spy Who Loved Me) has been by his side for 25 years, ever since they met at Los Angeles Airport, en route to Mexico to film the lead roles in slapstick comedy Caveman.
She's radiant, and so is Ringo. He's wearing his habitual sunglasses and, as seems usual these days, he's dressed entirely in slimming black. Not that he needs it: Ringo is teenage-boy-thin, an impression heightened by his compact frame (he's five-foot-six). His energy > and fitness are the bounty of a scrupulous diet and regular exercise.
What diet rules does he have?
"Well, I'm a vegetarian, so meat is not good and fish is not good. I live on broccoli and stuff like that. I eat a lot of veg. But every night I'm playing on stage I have a baked potato with olive oil and brewer's yeast. No butter! That's all good for the body. I have some dairy, but mainly goat's milk, goat's cheese, rice milk…
"But I don't eat a lot of dairy because it was pointed out to me a long time ago that if you look at a cow, and the milk is giving to its babies, is huge. And if you look at a baby, and what it gives to the little goats is small. It's the molecules," he says with a sagacious nod. If he wasn't wearing the shades I'd fancy he was tipping me a conspiratorial wink. "Because if you ever drink a glass of milk, you are full! Because the molecules are huge for your body to break down. As a kid, have a glass of milk, son!" he hoots, suddenly sounding very Liverpudlian. "So I don't drink a lot of milk because of the molecule size."
In interviews Ringo can often appear prickly, the legacy of, in his semi-jokey estimation, "a billion" interviews. And how tiring must it be to be asked, again and again and again, about history's greatest pop group? But Photograph provides a logical and sound reason to trip once more through his past. Plus, he's proud of his photography, and receiving the National Portrait Gallery's imprimatur is clearly a thrill. All of which is serving to engage a thoroughly jovial Ringo this morning. He talks fast and friskily, and to emphasise his points he repeatedly dunts me in the thigh with the back of his hand. But this, he insists, is how he always is.
"I do, I have a lot of energy. And I go till I drop. Then I drop. I do go to the gym. I have a trainer in three countries – well, now two countries," he clarifies. He and Bach no longer have a home in Monte Carlo, and last year he sold his Surrey estate for £13m. Now all their residences are in the UK (Chelsea in west London) and the US (Los Angeles and Colorado). "In LA I have a trainer three times a week," he continues, "and I go in the gym two to three times myself. On the road, usually, every morning I'm in the gym by nine. And just move. Jog – I don't run any more – and lift some weights. I'm up to two-pound now, ha ha!"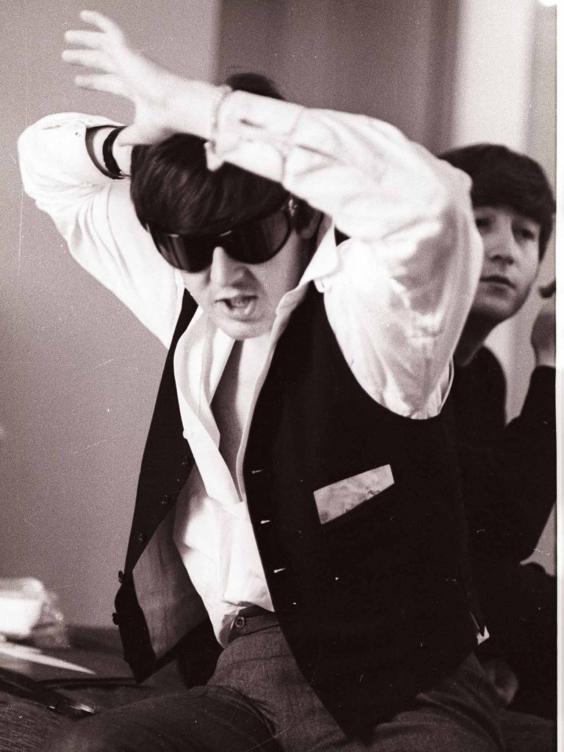 Ringo wasn't always this health-conscious. He had his time as a "substance-abuser", and lost a decade or so in the Seventies and Eighties to cocaine and alcohol (he and Bach both went into rehab in Arizona in 1988). What are his feelings when he looks through Photograph and sees pictures from his drinking days?
"Well, that's how it was," he shoots back matter-of-factly. "I was a drunk. I ended up a drunk. Even before the Beatles, the family I come from, they loved to party, and I loved to party."
Indeed, Photograph features snaps of quite a few boozy gatherings, one of them taken at Ringo's 21st. "We were all totally wrecked. And all these people were in my house," he says, gazing at a teeming shot that features, front and centre and up close to Ringo, a young Cilla Black. He says that if you visit his childhood home in Liverpool you'll see that "the living room was ten by eight, and the kitchen was ten by eight, and that was the house. Very small. But we had 40, 50 people in there.
"I was drinking at 17, going to pubs, pretending I was 18. And all through the Beatle days we all would have a drink. And other things came into our lifestyle," he says pointedly. "And in my case it took over."
Was this mainly after the band split, in 1970? "Well, there were some days even in the band when none of us could work, ha ha! But it really got worse, and it just went worse and worse and worse for me, where it was more important to have a drink than do anything. And you can actually see my career go downhill. And that's because my using went uphill."
That might explain why Photograph doesn't feature too many images from the Seventies and Eighties. "Yeah, yeah. Well, that was the least… Are they in here?" he says curiously, leafing quickly through the book balanced on our knees. "I love this stuff," he hoots, alighting on a pre-Beatles picture that captures the bustling Liverpool music scene at the dawn of the Sixties. It's Ringo with McCartney, Harrison and "Faron from Faron's Flamingos". Again the vibes are set to "party", and there is a pretty girl involved. "It was always good to be in a band," Ringo beams.
He talks further about the Beatles' early history, when Liverpool musicians by the boatload were shuttling back and forth to Hamburg. "I kept going to Germany," he says, not a little wistfully. "The money was great, and I'd take a suitcase full of shoes – winklepickers we called 'em – and I made more money selling the shoes than I made on stage! The Germans loved those shoes."
He alights on a picture of him, as a primary-age schoolboy, with his mother. Ringo was an only child, abandoned by his father in infancy, although later raised by a loving stepfather. Little wonder that here his accompanying text is unashamed: "Me and my Mum. I love that picture. The woman loved every second of my life, and remembered every second of my life. She was the best."
What, I ask, was it like for his mum when her son's band went through the roof so quickly? Was she worried about what Beatlemania would do to her darling boy? "No, no, she loved it. And she did love me every second of my life. And the other side of the coin was, I called her in '66 to say: 'We've stopped touring now. We're not gonna tour any more, Mum.' 'Oh, but you'll be playing Liverpool though, won't you?' 'No, no – were not playing live any more!' And she couldn't understand that."
Was his mum frightened when he moved to The Big Smoke of the Swinging Sixties?
"I don't think she was frightened. We were moving on up, and that was great. And because I was moving up, she moved up. And my stepdad Harry, who was a great man. A great dad, loved music, introduced me to Sarah Vaughan and Glenn Miller and people like that. He taught me a great lesson. I'd be listening to what I was listening to, and he'd say, 'have you heard this, son…?' And he'd play Satchmo [Louis Armstrong] or whoever. He never said, 'turn that crap off.'"
Ringo, father of three, including Zak Starkey, currently drummer with The Who, did the same with his own children. "I'd never put them down [for their music tastes]."
Ringo keeps leafing through Photograph, as if seeing the pictures anew, feeling the memories all over again. He pauses at the simple shots of George, Paul and John. Seeing them caught off guard, decades of iconography and hagiography fall away.
"Yeah, yeah, it's called a snapshot!" Ringo laughs, alert to any more grandiosity where his former band is concerned. "It's the moment." Considering the legend, and the anti-legend, that has sprouted like a thicket around Lennon since his murder – is it hard to reconcile all that with the bloke he knew?
"No, all of that was the guy I knew. He was a very strong-willed person with a huge heart. And loved to laugh. That's what he was. And he was my friend. You know it was…" Ringo's volubility dims for the first time. "Yeah, I miss him. I miss George and him because we had, in life [terms], such a short time together. But so intense! That's what it was.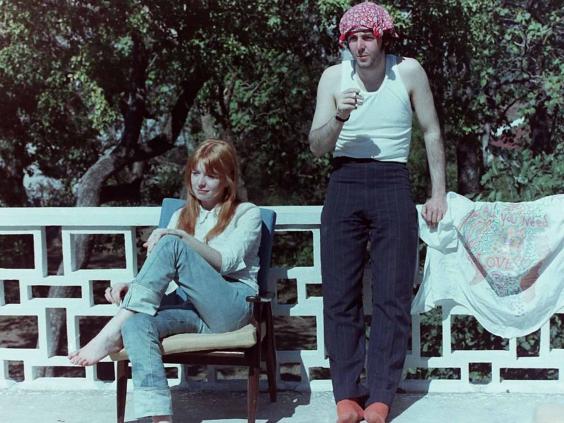 "But I still hang out with Paul. And when we play together it's still a thrill for me." The pair were together on stage earlier this year, at Ringo's induction into the Rock and Roll Hall of Fame as a solo artist. When they play music together, does muscle memory kick in for The Beatles' rhythm section?
"It's just like love memory," Ringo smiles. "Paul plays great. He's still the finest bass player, and he's lucky I'm the finest drummer."
I mention "With A Little Help From My Friends", the song Lennon/McCartney wrote for Ringo to sing. As Paul has noted, the opening line "What would you do if I sang out of tune?" was specifically about Ringo.
He nods vigorously. "Yeah yeah yeah, But did he mention that the next line was: 'Would you stand up and throw tomatoes at me?' Like at the music hall. I said, 'I'm not gonna sing that! Are you crazy? With all the shit we've had thrown at us, I am not singing that line.' So they changed the line."
These days, of course, the tomato-thrower is the social media troll. Ringo is an enthusiastic user of Instagram, Facebook and Twitter.
"I am trying to move into the modern world," he grins. "I love Twitter! I love it because some of them love me and some of them don't! But that doesn't bother me at all. Some of them are just miserable people who've got nothing better to do. And I'm still spreading peace and love."
As much can be felt in the Photograph images that feature Ringo and his wife. I call over to Bach, sitting patiently in the other gallery: what does she think when she sees intimate images from their life laid out in a coffee table book?
"Don't you love it, Barbara?" Ringo shouts.
"It's incredible!" she replies with a husky laugh.
What's her favourite shot in the book?
"I don't know…" she ponders, before Ringo interjects larkily: "All right, come on, it's all about me, forget her!"
He's been a tonic, Mr Ringo Starr. He has talked readily and merrily of his storied past and his busy personal life. Of the alleged germ phobia that seemingly made him avoid shaking hands in favour of bumping elbows, there has been no sign. Put on the spot, his grumpy 2008 YouTube proclamation that he would no longer do autographs quickly crumbles – he agrees to sign my copy of Photograph, albeit as long as I agree to donate a tenner to charity.
Before he goes – there's an Australian news programme waiting to film him live for the evening bulletin – we talk about his ongoing workaholicism. When I interviewed Paul McCartney in Japan two years ago during his Out There tour – a tour that still isn't finished – he explained his enthusiasm for performing, still: simply, it's hardwired into him. Ringo nods in recognition.
"Nobody understands it. This is what I do – I'm not an electrician. And when I started, the dream at 13 was to play, and only drums. I really just love to play the drums. I love to entertain as well," he adds.
"But playing is what I do. I am a drummer. And 'cause of this book, I take photos. And even with everything else I do – I play a bit of guitar, a bit of piano – I am the drummer. That," shrugs happy Ringo Starr, "is the deal."
'Photograph' is out now, published by Genesis Publications at £35
by